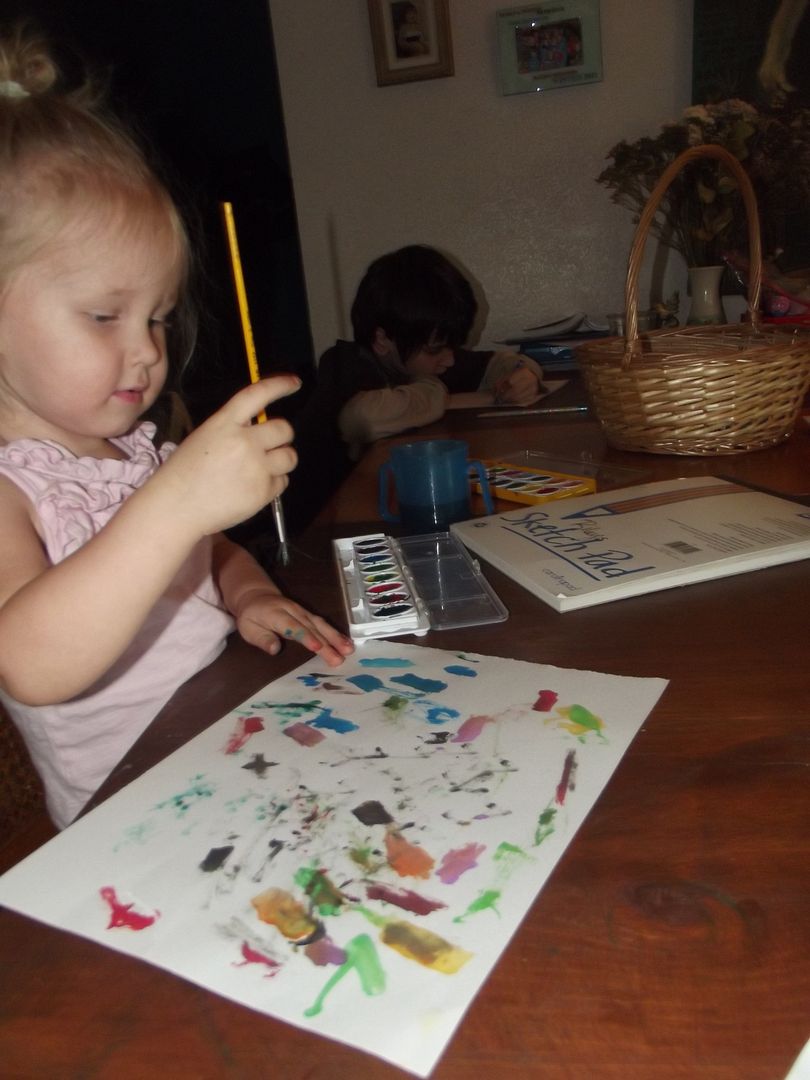 It's another in a long list of things I thought I'd never to, but here I am. Everyday I post a schedule for each kid, write notes for them on the white board, prepare worksheets, schedule trips and activities. It's been fun. It's just a natural extension of this.
It is a very time consuming thing, but completely worth it. The biggest challenge and one of the coolest things about this experiment is that it forces me to find things the kids can do together. Maybe that's not a big deal for some moms, but with a 7yr age difference it's not easy. I need activities they can both do or do together and places they both enjoy going. Our days of the week themes mean at least once a week we go somewhere everyone can enjoy. When we're home I am always trying to think of one activity a day they can both do together. I have photographic evidence, it can be done. I wonder if either of them will remember summer art projects together when they have their own children.
Another huge plus is that no one is ever bored. It does not happen. They're either engaged (or at least busy) or they've earned their free time and are making it count. Good behavior means super fun stuff like Lego Challenge, baking or family movie time happen. Speaking of, and this is saying a lot for a house when an almost 10yr in it, the TV is almost always off. I really enjoy the quiet.
We're flexible and learn from what's around us. Big storm? Rainwater under the microscope. Watch a ventriloquist? Discuss vaudeville. My new voter registration card arrives? Discuss democracy. Vet appointment? Discuss domestication of wolves that lead to the modern dog. It's very living-in-the-stream-of-consciousness sometimes. It means the kids get a lot (not that they were hurting for it)of one on one with Mom. It also means I get more help around the house. We're a team for most of the day rather than mornings and evenings like the school year.
Setting the schedules to balance subjects we need to work on for school next year, topics we're interested in, fun summer stuff, free time, chores and quiet/nap isn't just helpful for the kids. It also forces me to focus on myself for sections of the day. I find myself eating breakfast every morning now. Showering, reading, working on my other job, blogging and watching grown up TV in the times they're quietly working or the evenings when we've managed to get everything pressing done.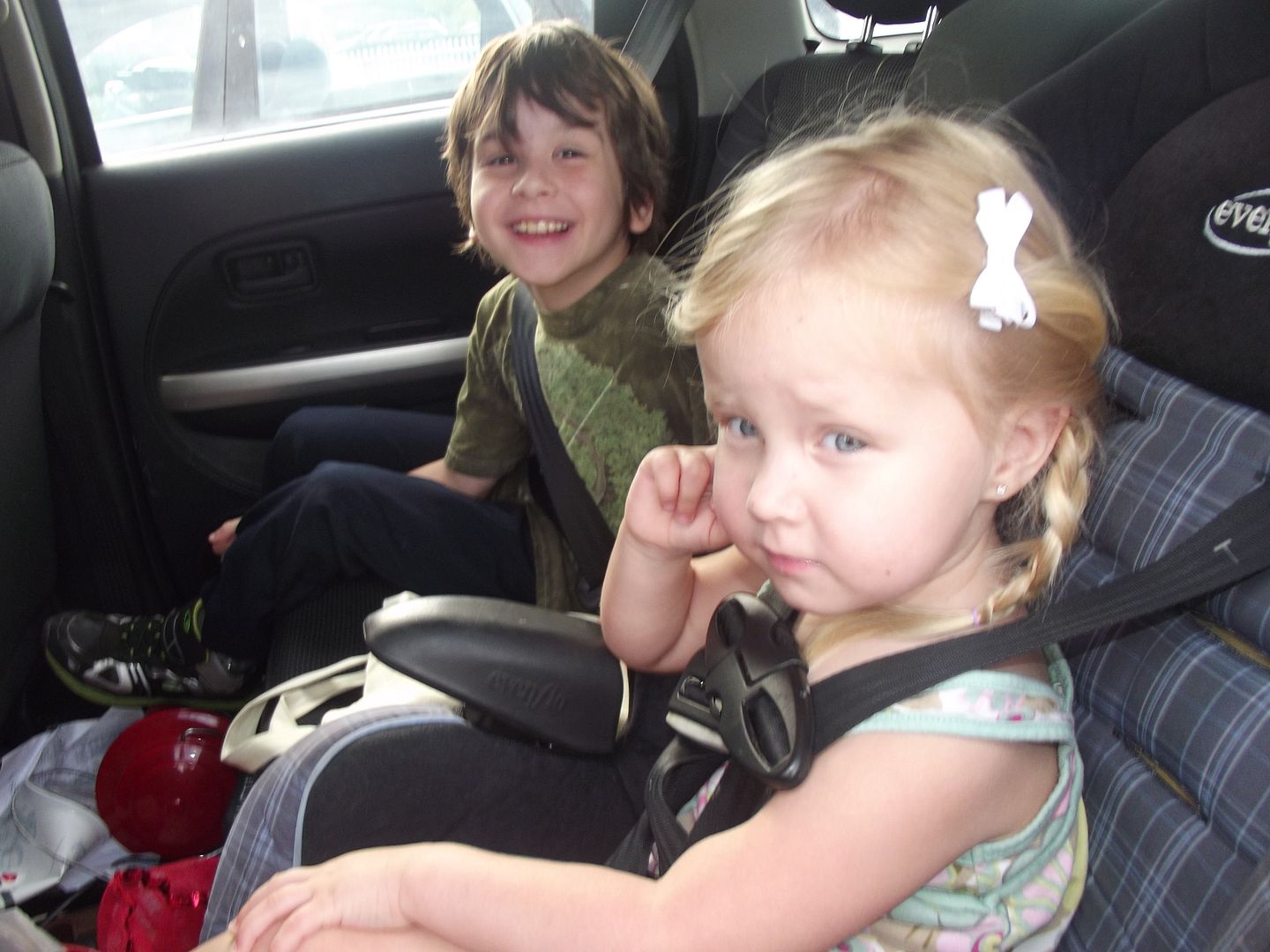 Our daily themes forced me to commit to getting out of the house with the kids at least twice a week. We can learn anywhere and we do. I ran an errand to the bank with Isaac and we spent our whole wait in line discussing the currency exchange chart. It also means grandparent/friend visits and time exploring the city we live in. Go! Dog Go!
I learn things too! I remembered only the very general idea of static electricity, but thanks to having a science day I've had a refresher. Riley wants the colors to blend on her painting, which reminds of a host of art projects I did in school. My geography is a bit rusty, that's what Worldly Wednesday is for.
I'm so glad we took a summer off from nine weeks of camp. They are growing up so fast. I know school will sneak up on us sooner than we will be ready for, but I'm glad we're making the most of our summer.