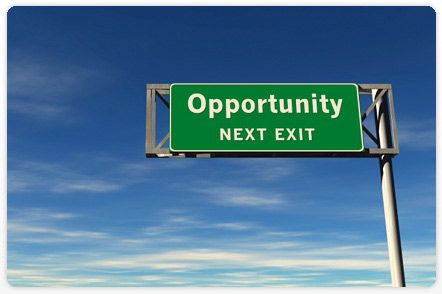 I often tell people that it is often overwhelming, but never boring here. Truthfully, I enjoy kid chaos much more than general life chaos. I have enjoyed raising my children, to this point, immensely. I think I've done a pretty fair job considering all the life chaos that's seeped in here and there. The point I'm getting to is that I've been wanting more...well since I started raising kids. I was sure I could do it all, just not when an opportunity would present itself.
The unpredictable nature of my physical state, finances, the kids needs kept the possibility seeming rather remote. I have been maintaining one or two blogs for the last two years. So there was that. Writing, the only creative thing I felt encouraged to do growing up and the only creative thing I rejected completely as a possible means of support. It's never made me much money, but it gave me an outlet. A purpose beyond my day to day. Please, don't misunderstand running my family is an enormous task and raising children is so important I'm talking about making choices for myself.
So, for years I wrote and raised kids and ran the house and wondered when there would be more. Then last summer I started planning my own wedding it was a huge task. I loved almost every second of it. If not for the fact that I'd never planned a wedding before I would have knocked every thing out of the park for sure. No regrets it was lovely, but some pitfalls can only be avoided through experience.
I suddenly had something creative filling my time beyond taking care of Mike and the kids. It was liberating. In fact, I started a whole new blog to document the adventure. While I never want to have another wedding myself, I did start to feel like I should plan some more of them. I could use all the experience I gained for the greater good of brides in general. It seemed a natural extension of the love I have for planning the kids' birthday parties.
Writing, planning, going back to teaching (my BFA is in theater I used to teach acting classes). These were all sound ideas. It was opportunity that was the problem. Who would give me a chance? What would be worth giving up time with my family? How to begin...
Well, I may have felt a little lost, but I'm no slouch when I heard even the softest of knocks I moved on it. Maybe, I'm working on a project that makes me happy for awhile or maybe I'm planting the seed of my career. Nope, it's not the one I have a degree in or pursued in my 20's, but it is more.
Now that there is more it's different than I thought it would be. I believed I would move on from one thing to another like climbing a latter. All of my time observing child development should have knocked the idea of linear progression right out of my head, but there it is every time I experience change. "What a minute?!? That's the next thing?" Well, I didn't seize this opportunity half-heartedly, but I'm still not ready to give up being with my kids most of the time.
This means I work 24-7 and then some (what's new, right?). I do everything I would normally do (like run a summer camp program at home, etc) and then I dive into my other job in every moment the kids don't need me. It means I do whatever needs to be done during business hours and then I tag Mike in for a few rounds. Nights and weekends are going to be busy if I get my way. He's going to find out just how easy he's had it very soon.
I love my kids. I love my job. I guess it's the eternal juggling act of the modern mother.