I wanted to do this bonus exercise from Isaac's Summer Bridge Activities Workbook for our first building project. I highly recommend these workbooks there is so much worth while material.
Here are their directions.
A Word About Materials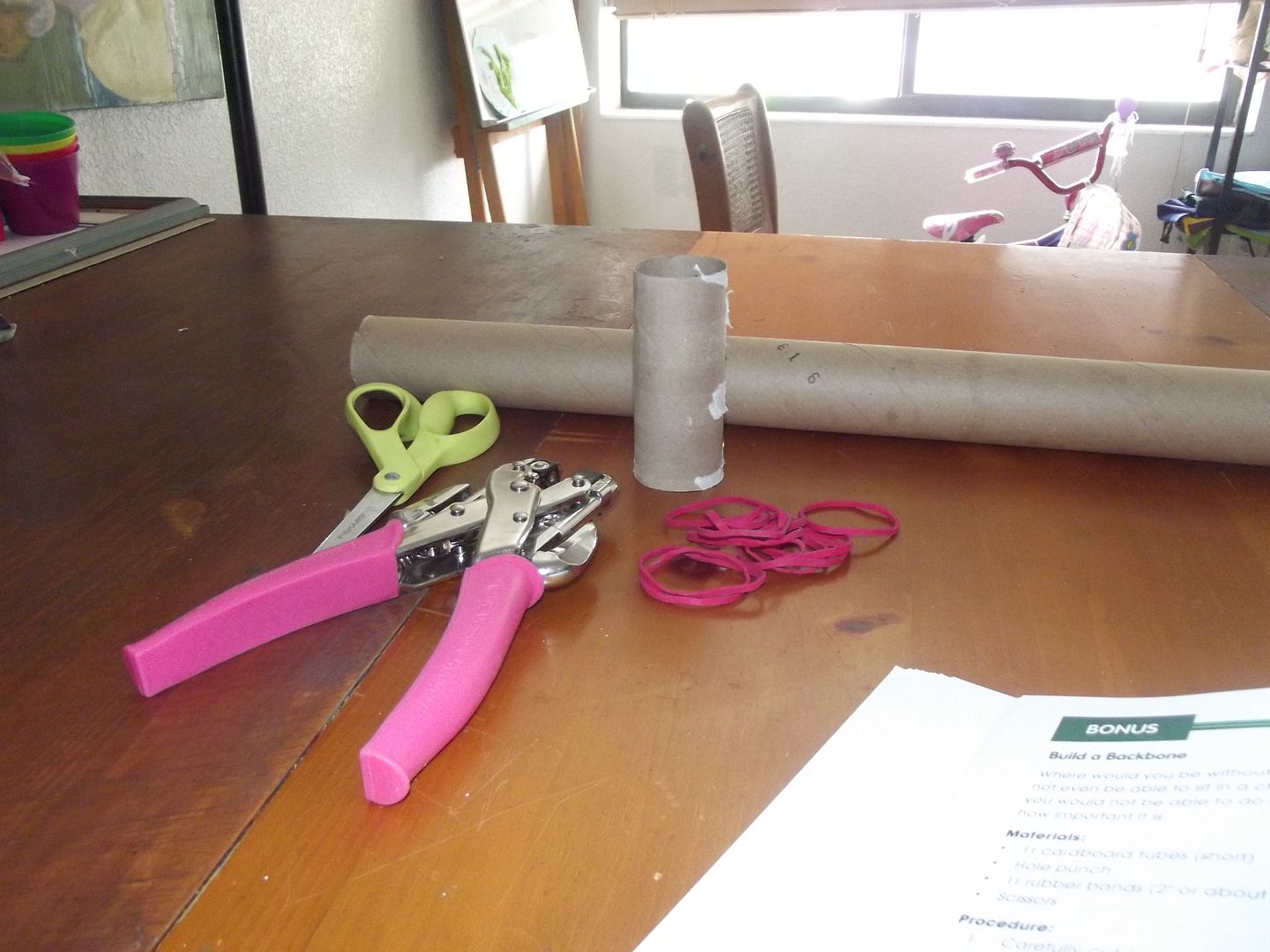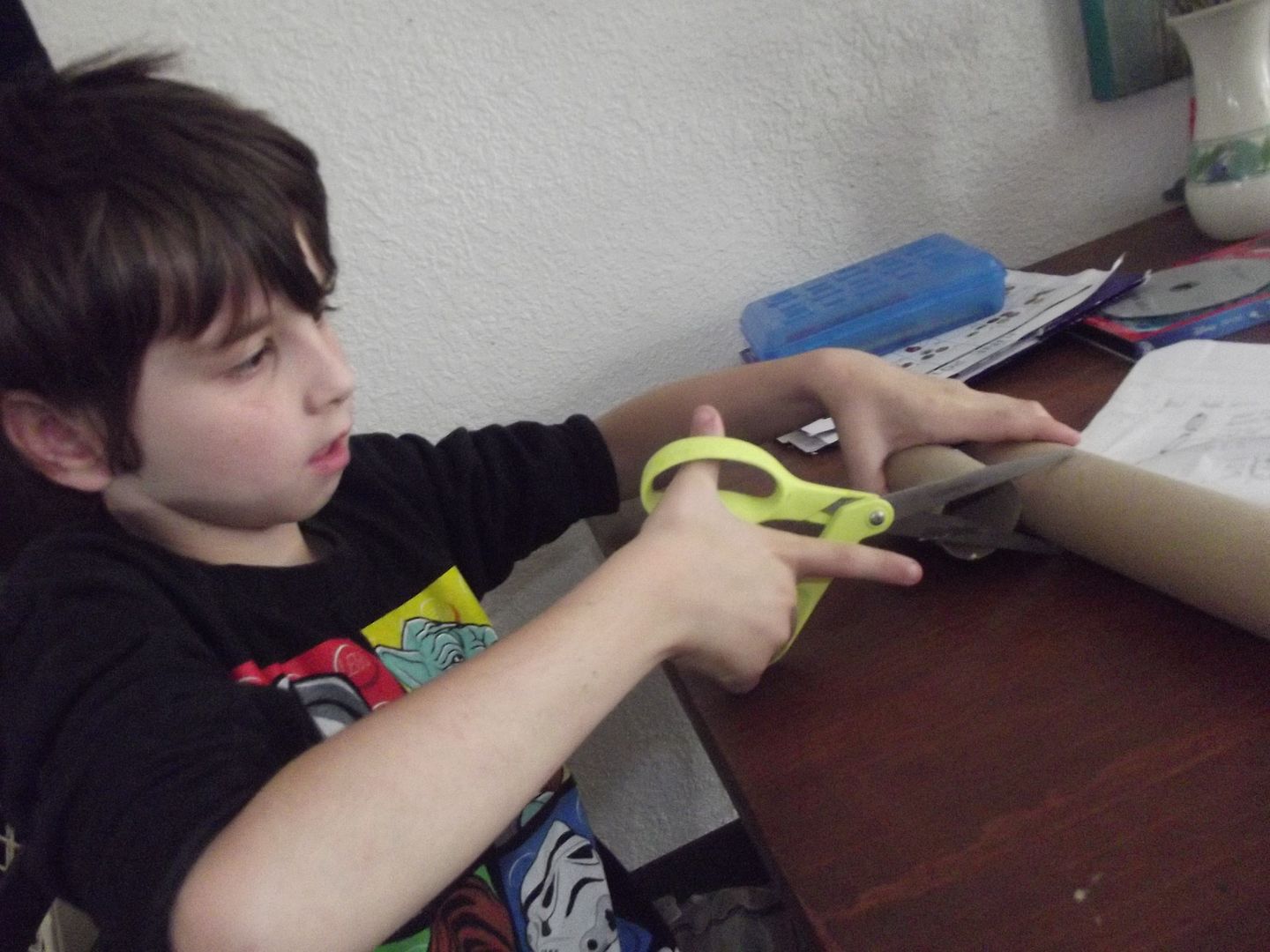 If you haven't been saving toilet paper and paper towel rolls all school year (I only had one) a wrapping paper roll works great. It just adds the extra step of cutting into smaller tubes. We used the toilet paper roll to measure slightly smaller tubes. One wrapping paper roll did not give us 11 smaller rolls, only 8. So two would give you even vertebrae and spare cardboard.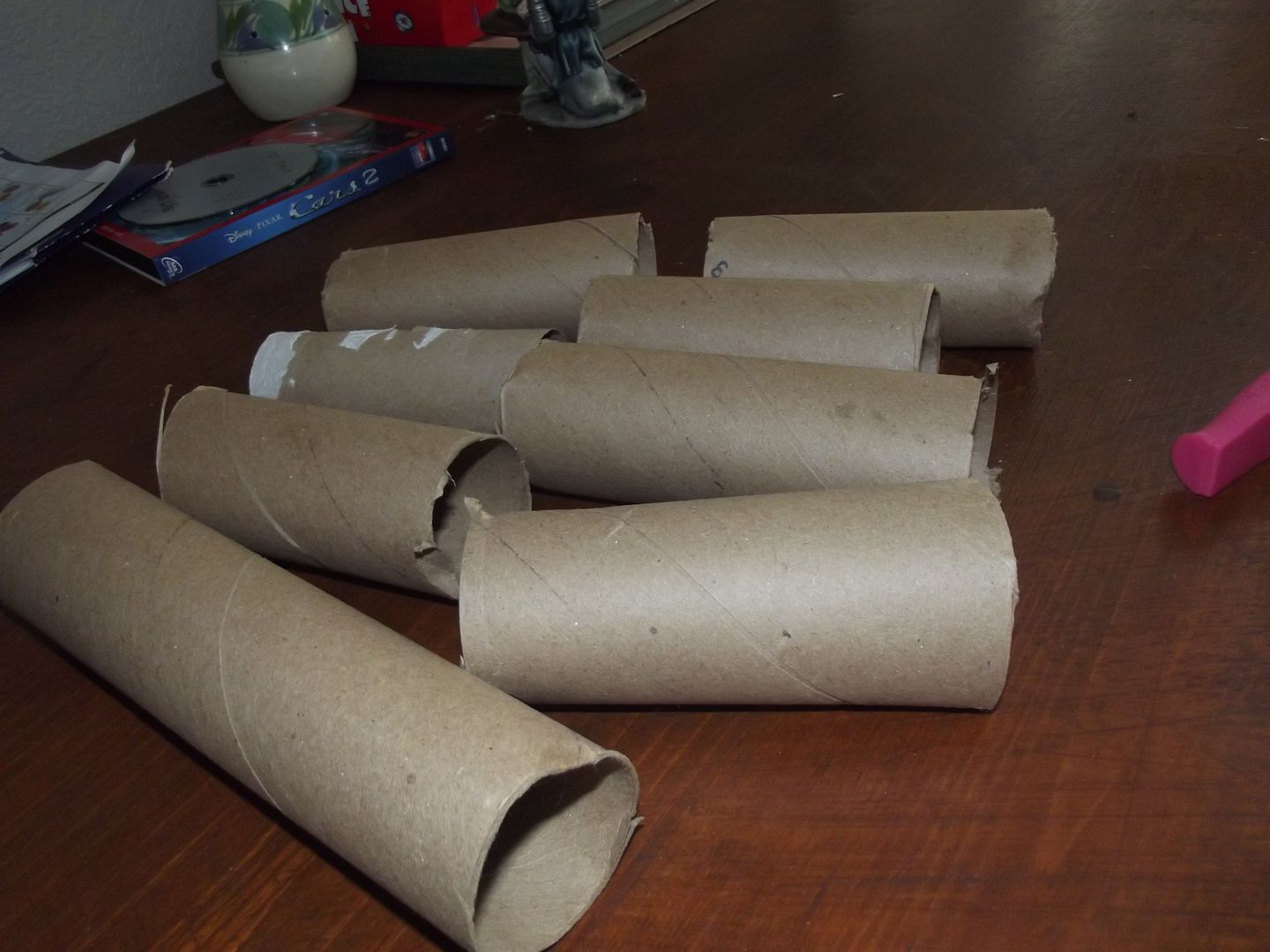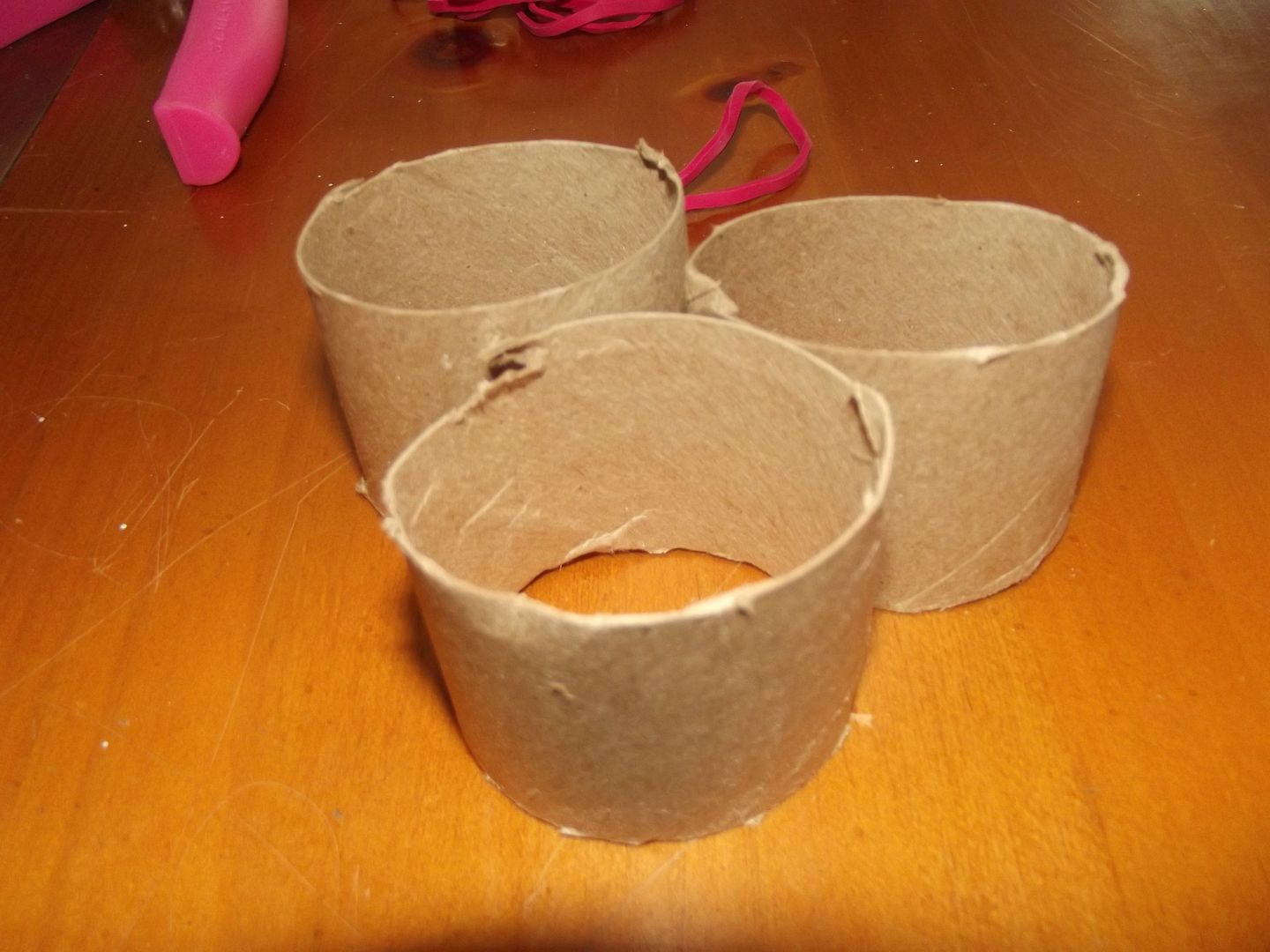 Isaac broke our rubber bands several times trying to thread them through the holes we punched. I recommend thinner (but sturdy) rubber bands and having more than 11 on hand just in case. Also, the 3/16" hole punch on my crop-a-dile seemed small at least for the thickness of rubber band we used. I do recommend colored rubber bands because it looks nicer.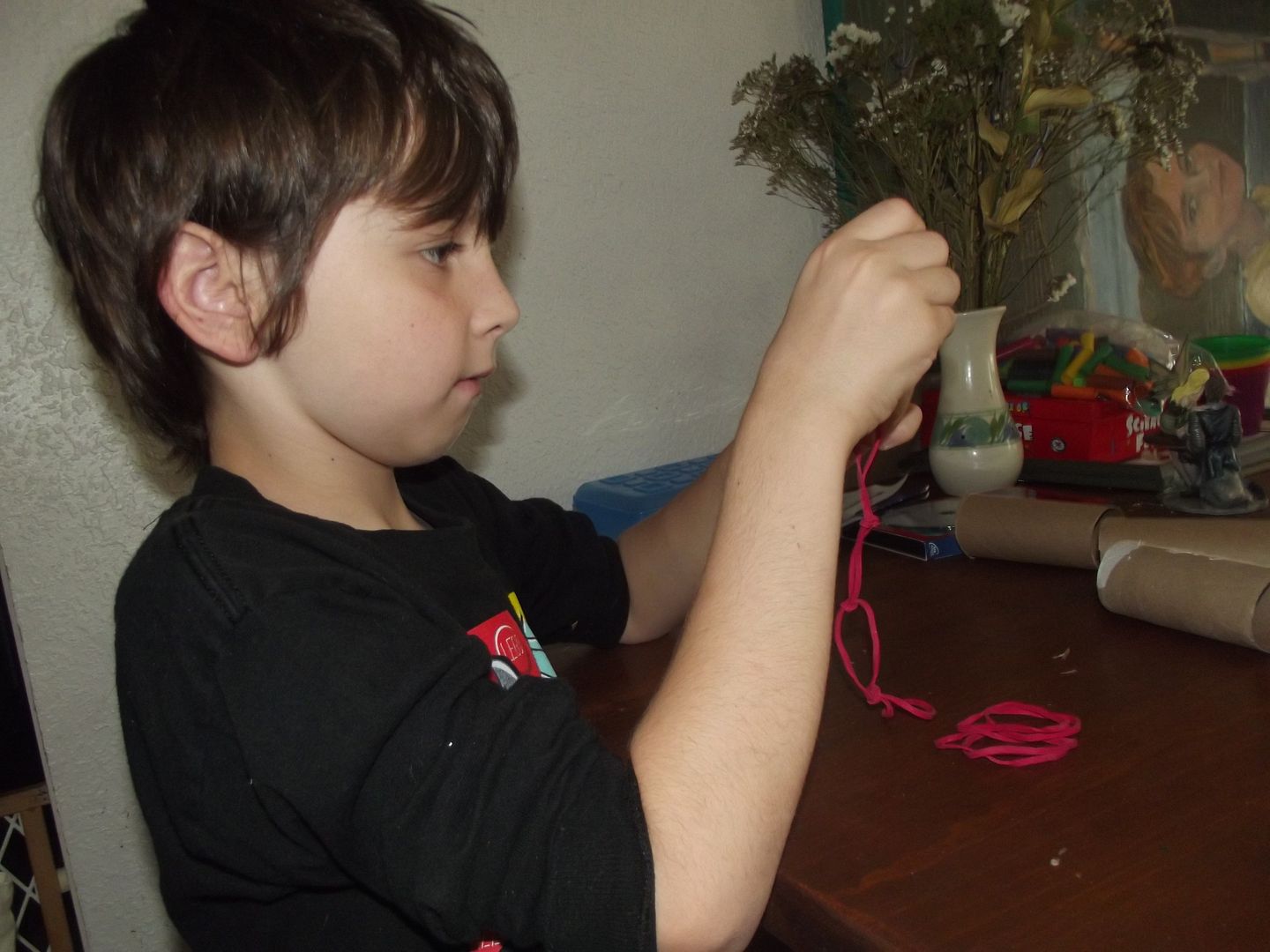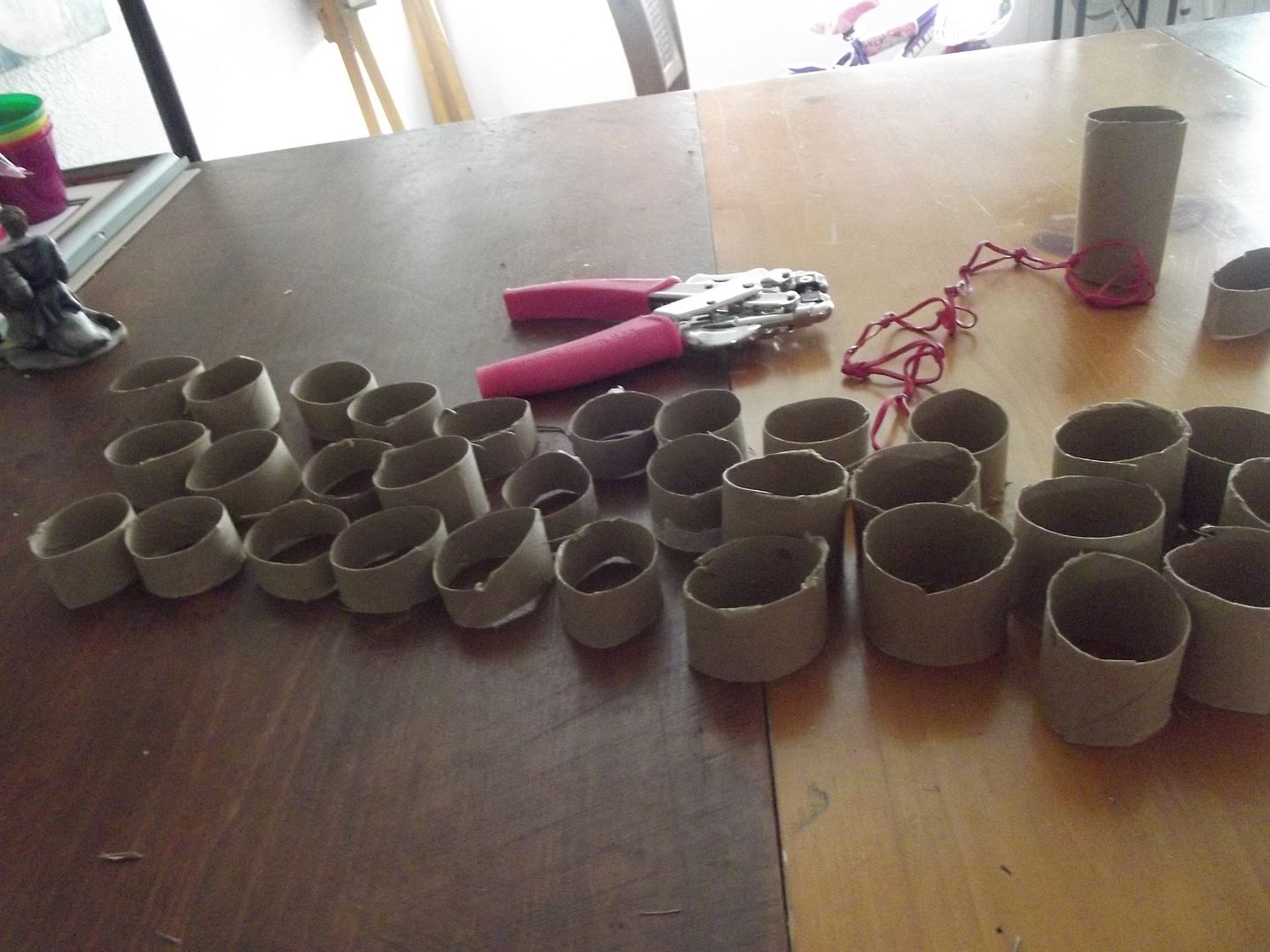 A Word About The Project
This project (even without the extra step of cutting up a wrapping paper tube) has a lot of tedious steps. Don't attempt it with a young child, although building one for a litter kid to play with might be fun. Isaac and I took turns cutting cardboard and punching holes until we'd addressed all 33 rings. He very much enjoyed learning to loop the rubber bands together. Overall, it takes a lot of time to get to the finished project. You may want to prepare the pieces and simply have your child assemble it.
You may, if you prepare the project for your child, want to use a box cutter rather than scissors. This method will produce much springy-er circle. Scissors squish the cardboard a bit. Also, after we were done I wished I had painted the cardboard the night before. Either white like bones or fun bright colors. If you paint yours please sent me a picture!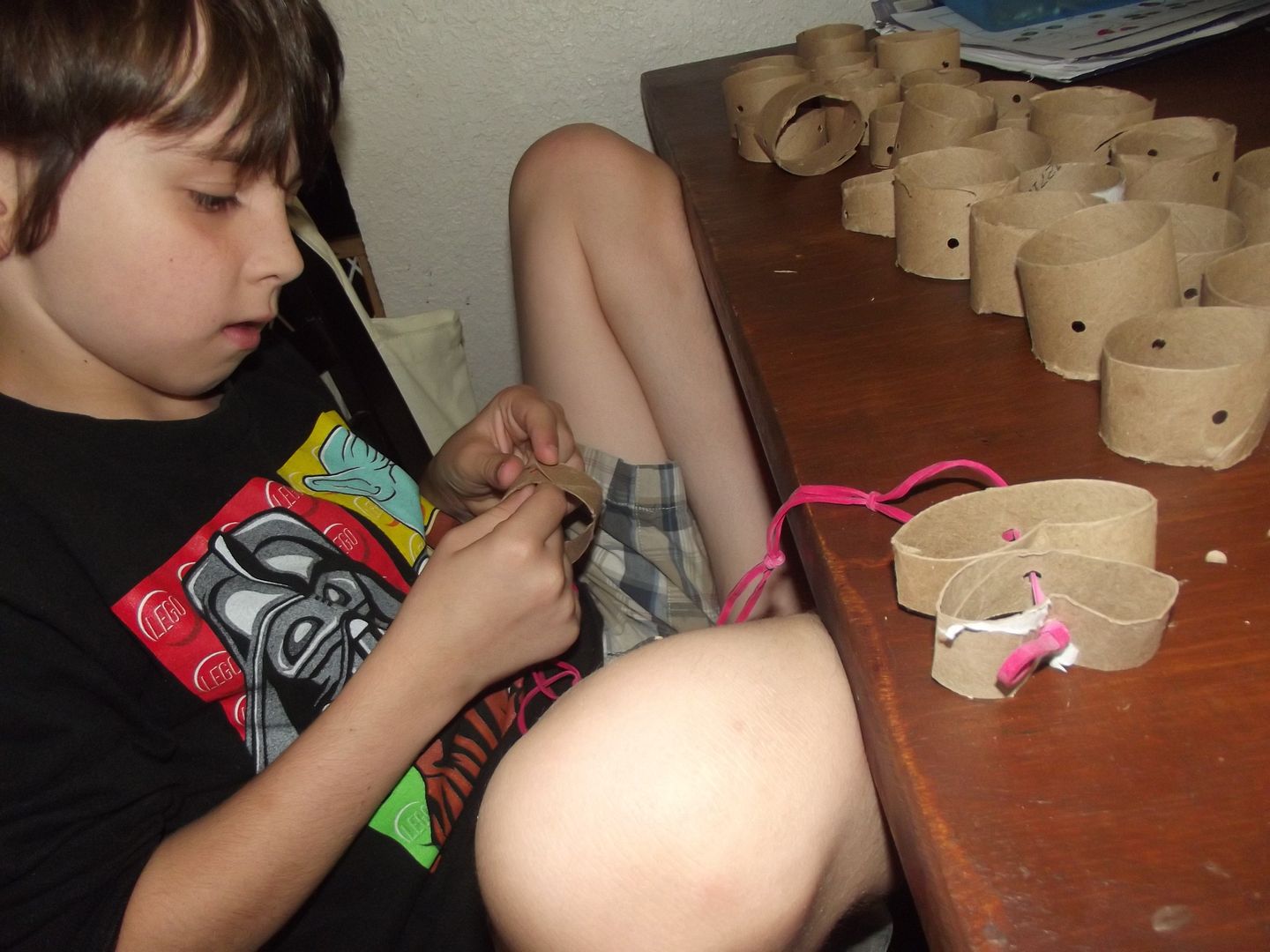 How it Went
We weren't able to get all 33 vertebrae on our spinal cord. In the end it was a bit short.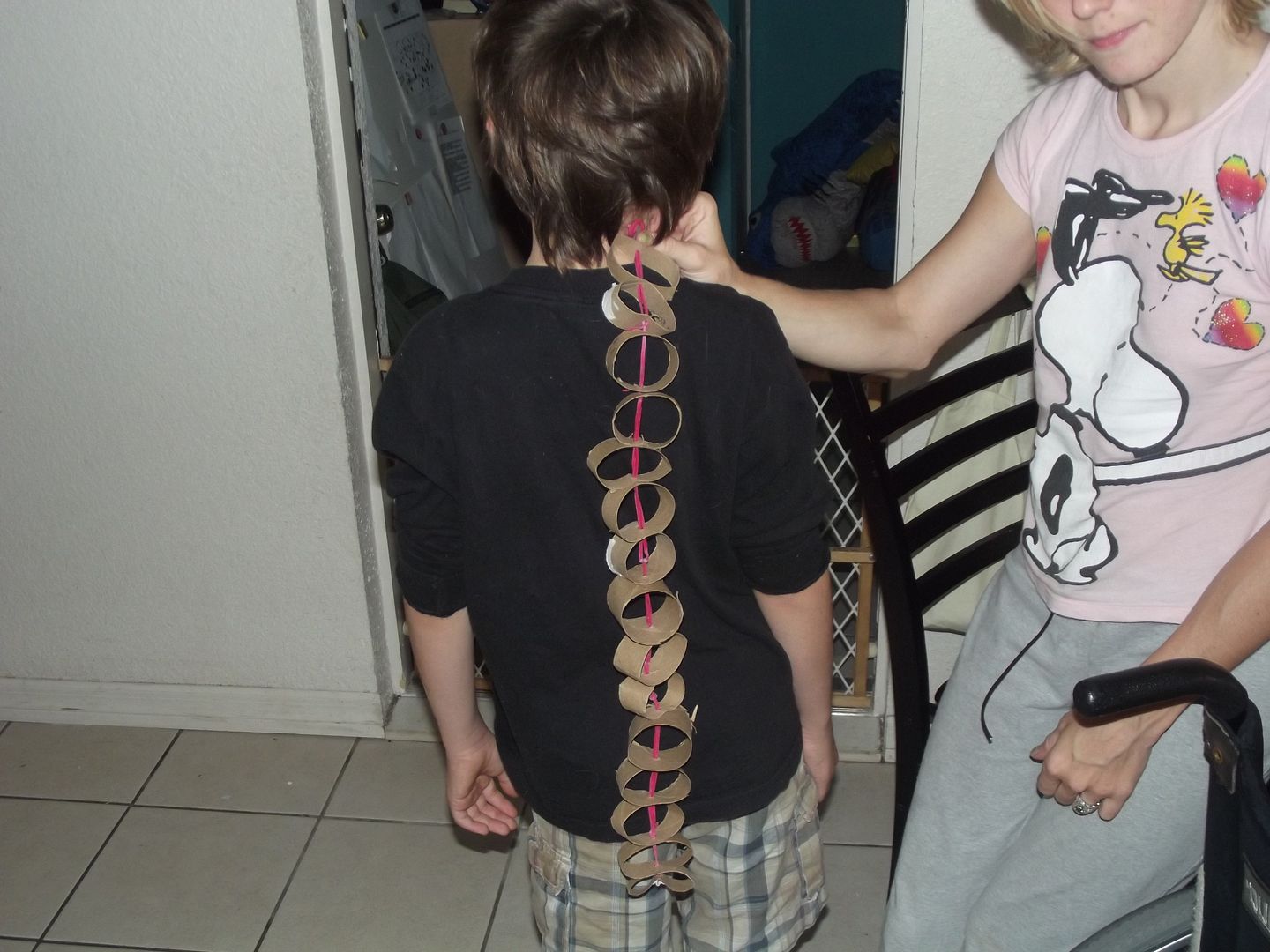 We discussed how much more sturdy a spine with 33 vertebrae would be. We compared the flexibility of the model backbone to Isaac's. We discussed scoliosis and how my spine is now more like the initial wrapping paper roll, post fusion. We discussed the other parts of the skeleton supported by the spine.