I know it's been a while, but I got a beautiful card from Riley that she made at school a few days after Mother's Day and then visited Stuff Kids Write which inspired me to dig out my scanner. So here is her beautiful card:
The Front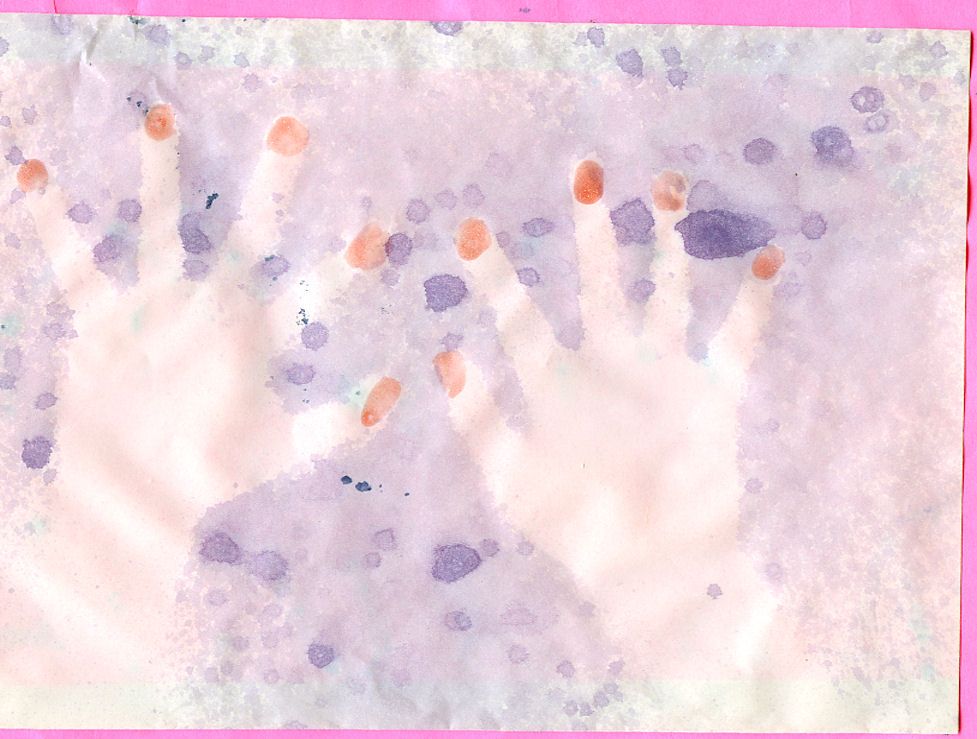 Her hand prints. Of course the finger nails are painted, my little girly girl.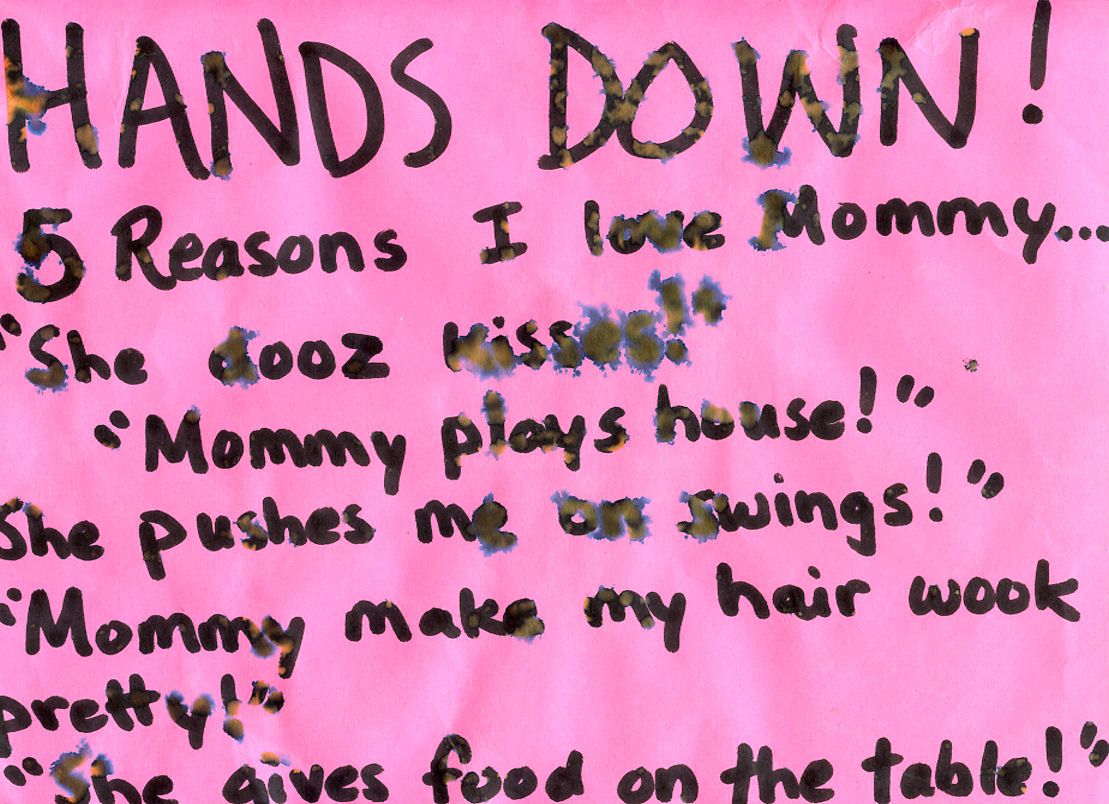 The message it was raining that day so it got a little smeared. It says:
HANDS DOWN! 5 Reasons I Love Mommy... She dooz kisses! Mommy plays house! She pushes me on swings! Mommy make my hair wook pretty! She gives food on the table!
Just imagine a Mother's Day card that doesn't have any mention of video games. If only her brother had been guided through his Mother's Day card process by a preschool teacher...
I described his card in my Mother's Day Post and here it is in its full glory. He poses the question "Does being good at video games count?" Count for what? We never do find out, but maybe it's a more existential query than I'm giving a 9yr old credit for.
Yes, Happy Mother's Day and I love you Mom BUT did you know how they layer the backgrounds of video games in a specific way to give them dimension? Whoa! Right? Now you'll NEVER forget because I wrote in in your card. My research is pretty reliable, it may even be half true. So, you're welcome for the quasi enlighting "fact" and the rushed sentiment.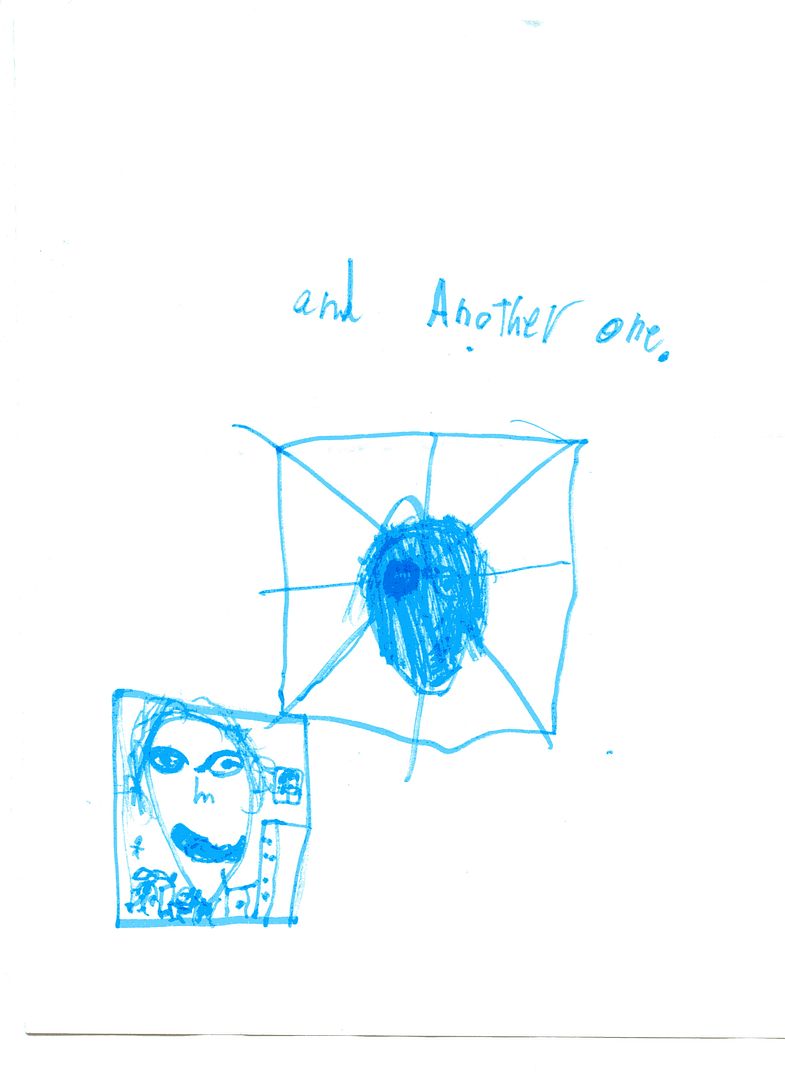 If deep thinking and made up video game facts weren't enough, a portrait. Thanks kid, that one is a real confidence booster. I didn't recognize myself with the hair cut. I may give hime permission to stop making non-stick figure renderings of me from now on. On top of my lovely self he drew what he tells me is his dad falling in the background (the speck over my shoulder there). I guess you only get parachutes on Father's Day.
All joking aside, weird cards are what memories are made of. Also in his defense "The Euro of Women will rise" was a tough act to follow.