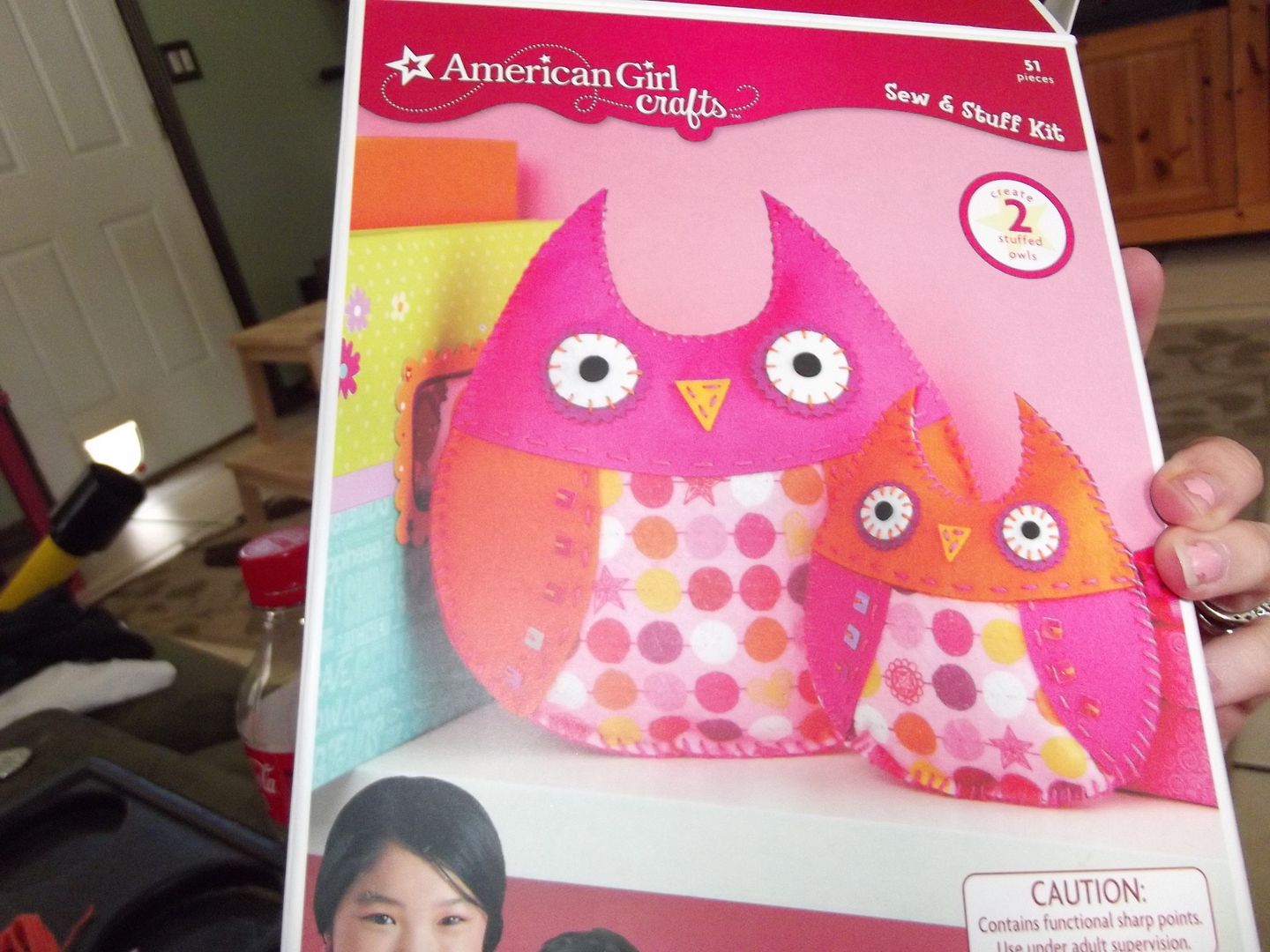 Unlike my other felt projects (Hedgehog Finger Puppets, Moose & Zee Pillows and Heart Pillows this one was a kit. I bought it for Riley for Christmas because they matched her room. I intended for her and I to make them together, but she's still too young for sewing projects. The kit comes with pre-cut felt pieces with holes to guide your stitches, embroidery floss, cotton stuffing, needle, needle threader and sequins.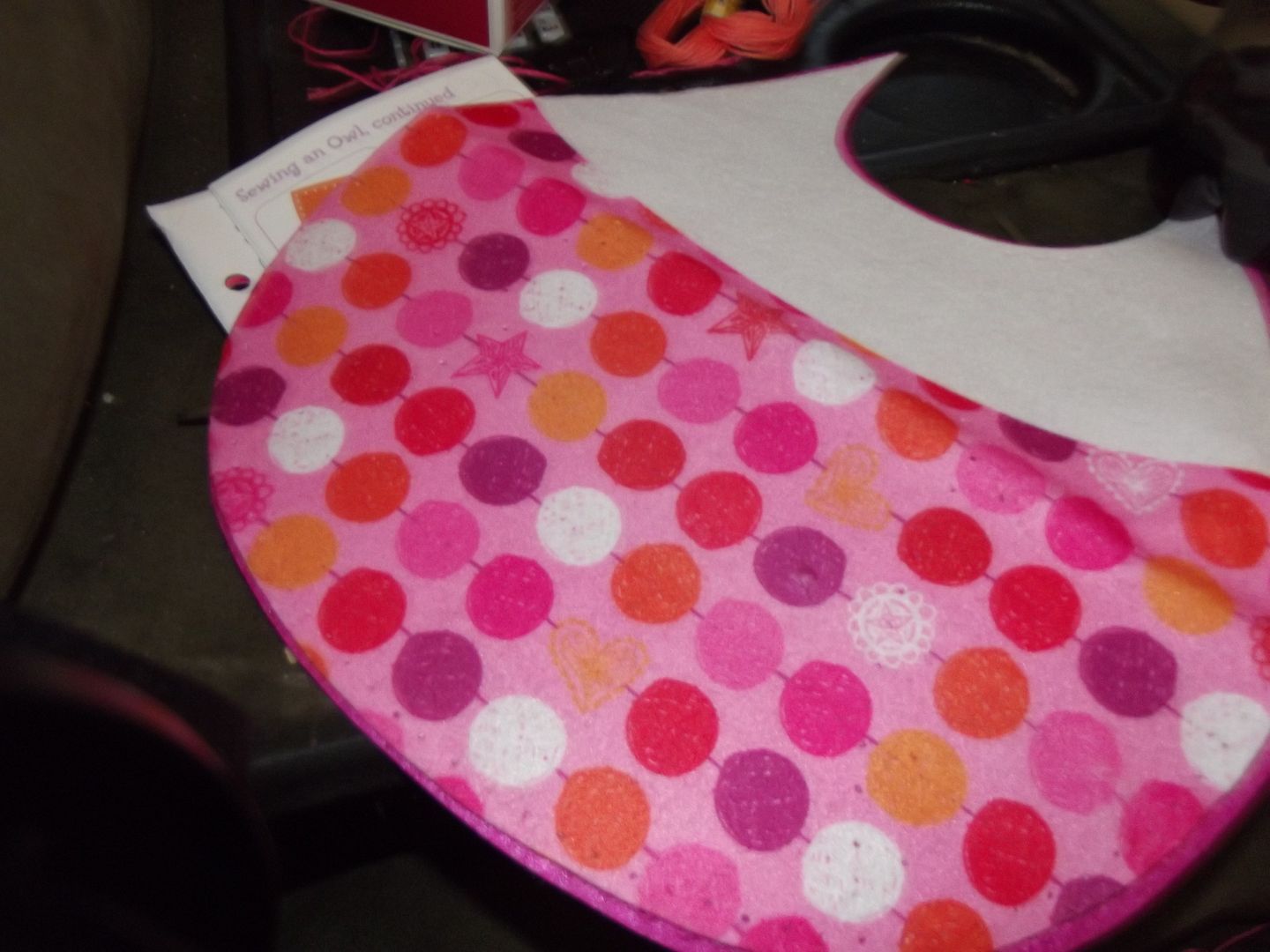 I did the baby owl pillow first. The crappy needle threader immediately broke into two pieces which wouldn't have been a problem except their crappy thread frays like crazy. Also, I know this kits is marketed toward the 7-10yr set, but I found some of the directions a bit unclear. It is also quite possible an impatient toddler was distracting me.
The baby owl took me two hours with their crappy thread. He came out alright. I think the bright orange thread around his eye makes them look blood shot. Riley loves him. I decided when I did the Mommy owl I'd use my own thread.
As I suspected it was much smoother sailing with my own thread. No needle threader required. I felt a little more practiced by the time I put the Mommy together so it went quickly. Although, I still misaligned the holes a bit on the last step and used the wrong stitch around the edge. I think she came out great though. If I'd have thought about it I would have traced the pieces to make a pattern so I could make some in other colors/fabrics later.