I saw these on Pinterest and had to try it. Feel free to skip this post and go to Disney's directions. They call it Christmas Crew and I found their directions incredibly vague. Maybe it's because I'm bad at folding paper.
Materials
Toilet paper rolls
Construction paper
Glue
Scissors
Cotton balls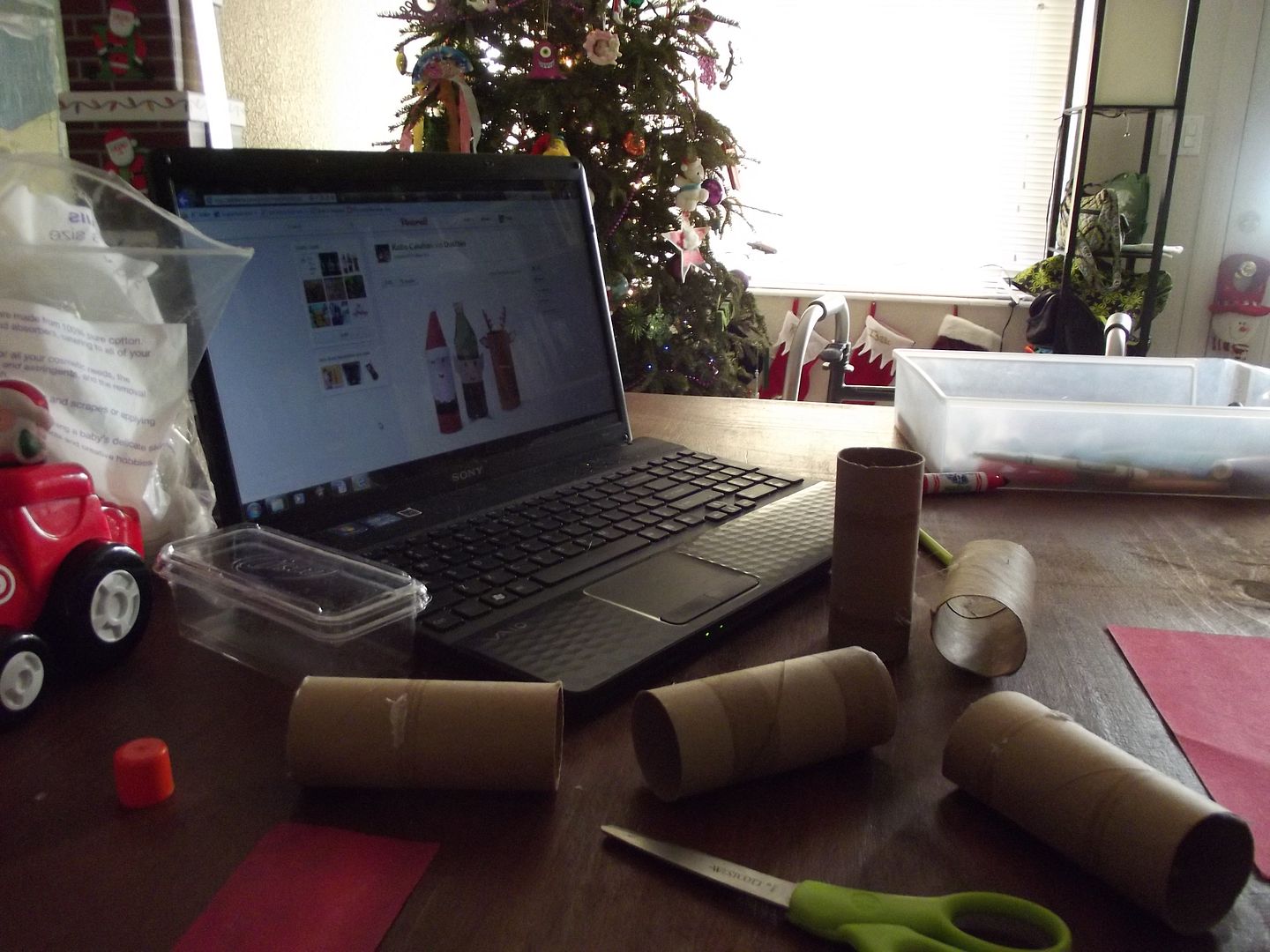 Plan ahead unless you have a craft supplies drawer filled with toilet paper rolls. I let Riley decide how many and which characters we'd make. She wanted a (S)nowman and a Santa. So that's what I set out to do with a picture on my laptop for inspiration.
We started with Santa. I cut a strip of red paper and measured by wrapping it around the tube to make the pants. I used glue stick for all the paper pieces except the hat. I just laid it out glue stick-ed and rolled it on. Then I added a black piece for a belt. I was confused by Santa's flesh colored face in the picture because that certainly isn't a standard color for construction paper. I used white paper that I colored with a peach crayon. Than I used Elmer's glue to attach the beard.
I drew his face on rather than cut tiny pieces of paper. My assistant was happily directing me and coloring, but I knew it wouldn't last. I had a lot of trouble with the hat. I used glue on that too. I lined the bottom with cotton as well. I just cut my Jumbo cotton balls and kind of rolled them into shape. I kept trying to fold the top of the hat together and glue it, but it kept popping apart. It was at this point that I lost Riley, but Isaac upon hearing my frustrated groan at Santa's hat commented "Don't give up, Mom." In the end I just folded, smooshed and glued until it stuck.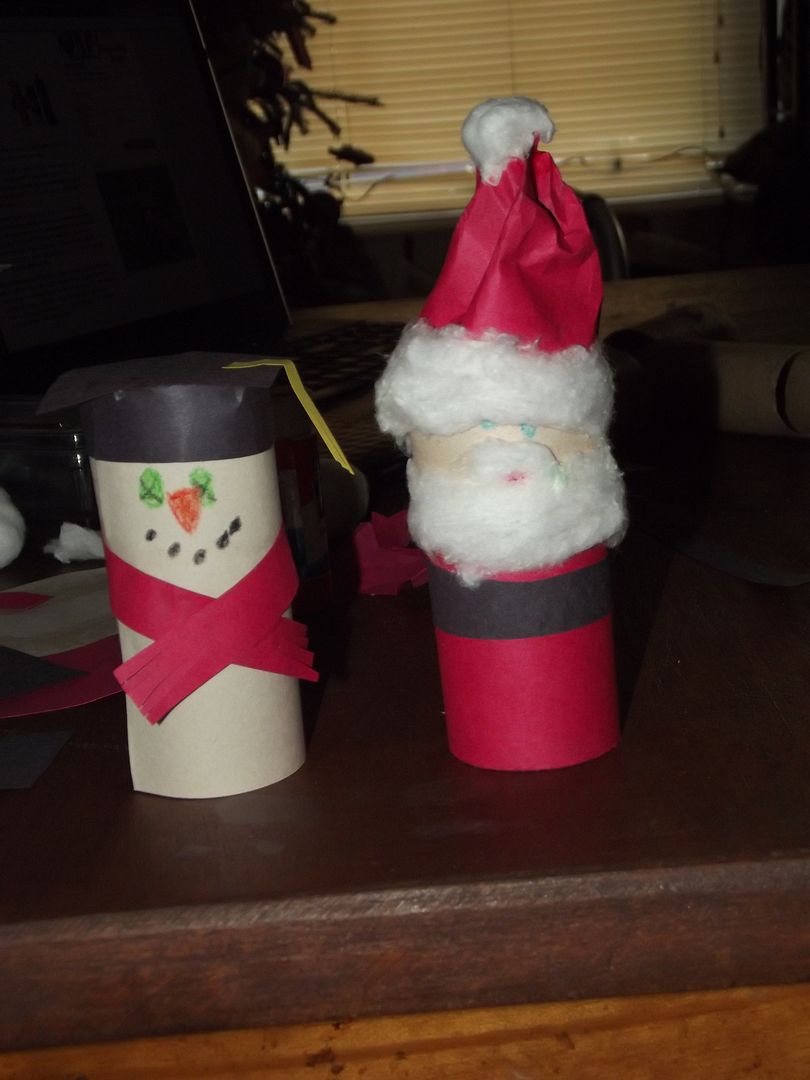 Next I made a very simple snowman. No cotton balls just white construction paper. I drew on the face even though Disney's directions talk about making a tiny carrot nose from paper. I copied their little scarf. I used a strip of red paper that I crossed in the front and cut the ends. I tried to follow their directions for the little top hat and failed so my snowman has a graduation cap.