Miss Roo
On Sunday night I asked Riley what this week was going to be and she replied without hesitation: "Lego Mania!" When I pressed her (assuming she was just making something up) she insisted, "Lego Mania, mom we'll play with just Legos!" The calender reveled it was "Game Show Mania." Hence the confusion, Roo has never seen a game show. When we tried to describe it Roo said, "You mean like Wild Kratts on the Kindle?" We told her no, that was a game not a game show. Then she said "Oh, like Wild Kratts on Netflix." We explained that was a show, but not a game show at which point she got bored and left. I had a few moments of feeling old at that point, who watched Game Show Network? I loved those cheesy 70's shows.
They learned about being good sports, trying new things, working as a team and playing fair this week. Riley explained how team apple won and got to pick from the treasure box and then later team orange (her team) won and "only got stickers." We discussed how we should be happy for our friends when they win. She was super sweet about it.
Isaac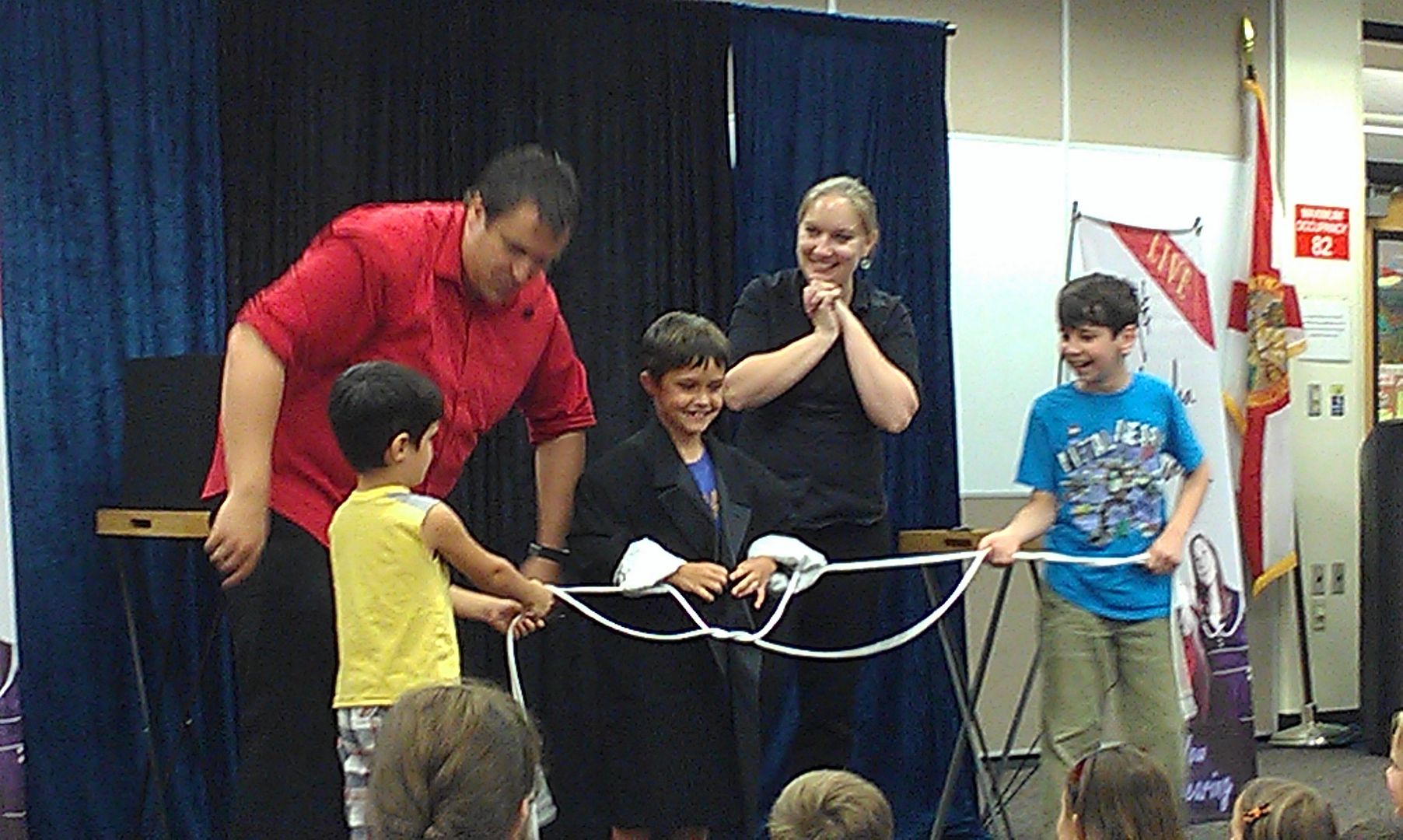 Isaac spent some time watching documentaries about storm chasers and making a robotic hand. He also finished the library's summer reading challenge and collected his invitation to the end of the summer party! We also saw a rather impressive magic show at the library this week. It was quite humorous and the magician explained some tricks to teach some scientific concepts. Isaac also wrote an interesting story about living in a colony Mars that I quite enjoyed.
Week Six Video Wrap Up
Weekly Wrap Up Questions 1. What did you learn that you didn't know before? 2. What was the worst part of your week? 3. What was the best part of your week? 4. What was your favorite meal? 5. What was the weather mostly like? 6. What was your favorite activity/project? 7. How many books did you read? 8. What were they called? 9. Which book was your favorite? 10. Where are some places you went this week?
Sorry about my shaky camera work, gang.